Our brand core
Cyclewear for connoisseurs
It all started with lingerie
What started with company founder Johannes Gonser in Albstadt-Onstmettingen in the Swabian Alb in 1926, could also be a chapter of "Real-Life Stories". Initially a manufacturer of lingerie, stockings, nightgowns and tracksuits for women, GONSO began to earn its first laurels with a product portfolio of functional clothing such as tracksuits and cross-country skiing apparel in the 1960s and 1970s.
In the early 1980s, we were the first supplier of functional cyclewear and the first pair of bike shorts with synthetic seat padding in Germany and revolutionised the world of cycling.
The reason why GONSO has been focusing on today's core segment of functional bikewear since is linked to aching buttocks.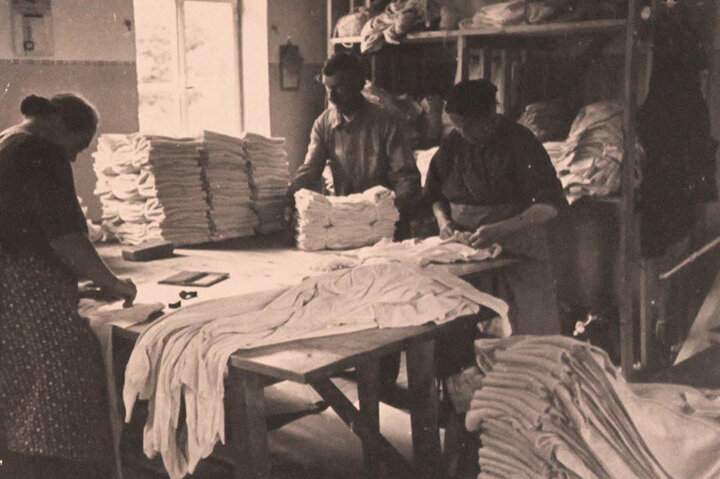 The aching buttocks problem
In 1979, Hans Gonser, the grandson of GONSO's company founder, had to take a significant amount of time off due to his severe arthritis. The passionate cyclist had to complete his training sessions on the exercise bike, which quickly led to injuries that made cycling almost impossible. As a result, he had GONSO's in-house tailors sew deerskin seat pads into his bike shorts to provide better protection for his buttocks. At the same time, Hans Gonser realised that professional cyclists were supplied with cycling gear by their sponsors at the time, but there was not a single bike collection for recreational cyclists. Gonser was determined to change that!
Being a typical Swabian tinkerer, he carried out numerous experiments and eventually started to cooperate with Bayer. This cooperation really got the wheel of success rolling for GONSO. In 1980, GONSO produced the first collection of functional bike clothing in Germany and introduced the first cycling shorts with a synthetic seat pad – a revolution in the world of sports.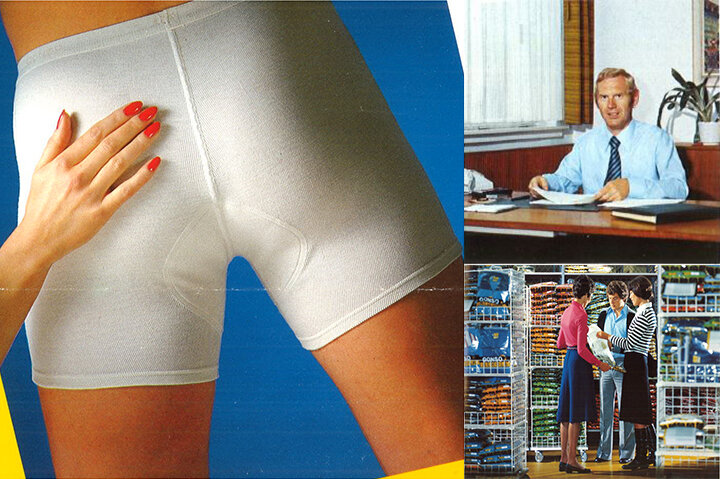 bike shorts expertise
bike shorts expertise
We know that bike shorts are the most important garment for cycling and that everybody has different anatomical requirements. That's why we have always focused on one thing: the perfect fit for all sizes and body shapes. After all, cycling gear with a genuinely perfect fit that doesn't pinch, chafe or rub is the most important basic requirement for an enjoyable ride.
We develop our seat pads in-house and have them specially manufactured for us. What's more, our cut designers develop all of our bike short styles in-house.
Our latest SITIVO line proves that we never stand still and that we meticulously develop further our GONSO bike shorts concepts and seat pad technology to constantly improve our product solutions.
fit expertise
fit expertise
Because we know that everyone's anatomy is different, we at GONSO have always focused on one thing when it comes to functional bike clothing: the perfect fit for all sizes and body shapes. Our designers analyse the body shapes and wearing habits of our customers to ensure a perfect match between materials, fit, function and design. Our ultimate goal is to make every cyclist feel comfortable in their bike shorts at all times and to ensure that cycling remains enjoyable even after several hours and miles.
GONSO. PERFECT. FIT. Our products fit every need, every movement, every performance level and of course every body type. Thanks to our ergonomic cuts, we're able to offer almost 40 different men's and women's sizes as well as several short and long sizes, making sure that you as a customer will always find the perfect fit for your cycling experience.
GONSO offers a full range of cyclewear
GONSO offers a full range of cyclewear
Not only was GONSO the first supplier of bike pants with synthetic seat padding in Germany, but in 1980, we also offered the first complete collection of functional cyclewear.
While bike shorts still occupy a special place in our thinking and our collection, we nonetheless consider ourselves to be a full-range supplier and therefore offer a complete range of functional bike clothing.
Apart from bike shorts, our collection also comprises bike jackets as well as jerseys, functional underwear and rainwear – all meticulously developed for the needs of our target groups: bike commuting, bike touring, mountain biking and road biking. Essential accessories such as overshoes, helmet caps, arm and leg warmers and the widely known GONSO chamois cream make the collection complete.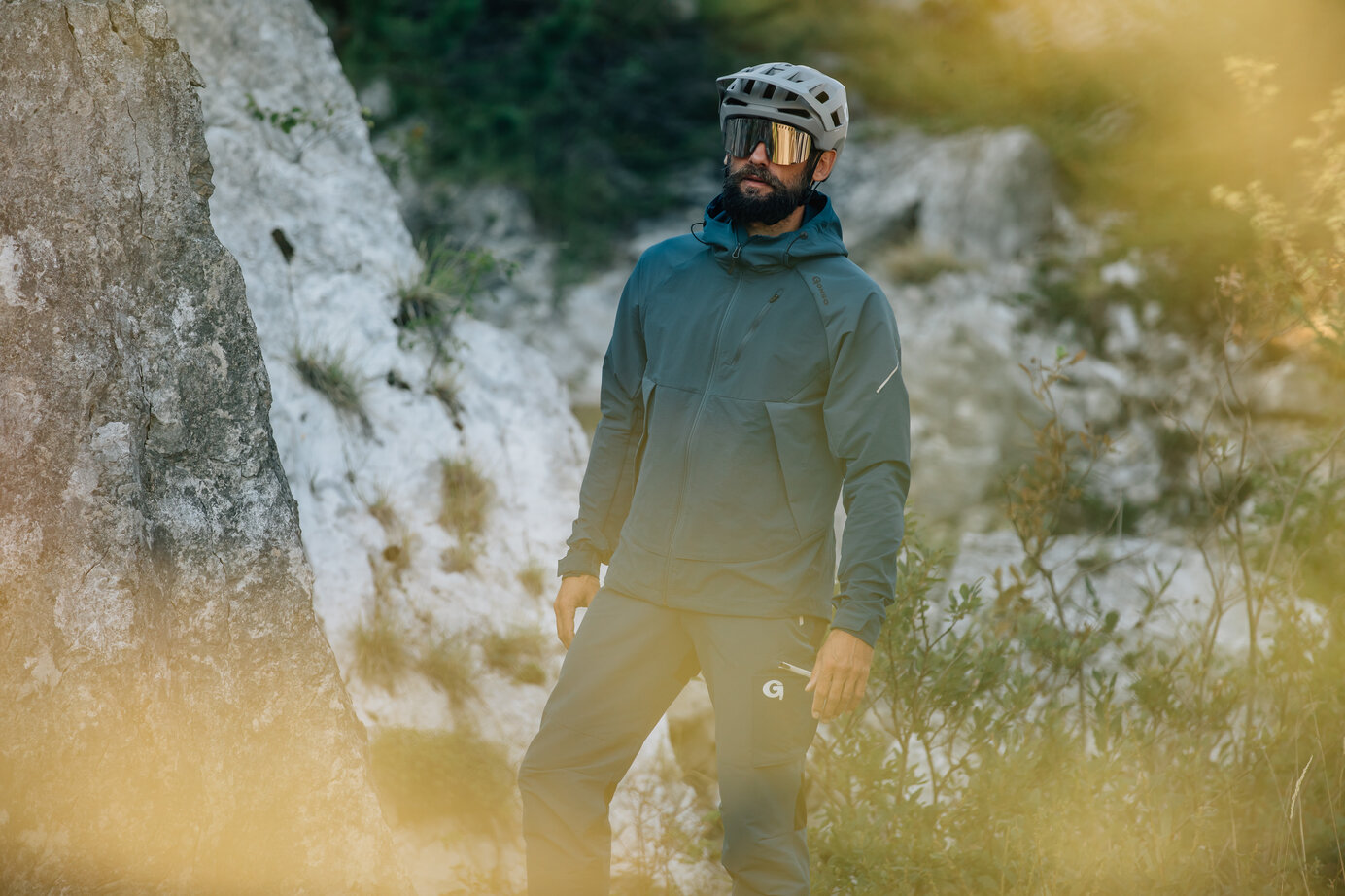 Gonso today
Gonso today
Today, GONSO is known as a bike shorts expert and fit specialist in the bike industry. In keeping with our credo GONSO. PERFECT. FIT., we're constantly looking for the perfect fit, the best seat pads and the latest materials and technologies for our bike shorts.
At our company headquarters in Köngen, Swabia, we are constantly researching new and innovative products to always take the cycling industry a step further and increase riding pleasure. In line with our principles, we have developed the SITIVO bike shorts concept, which addresses the different pressure points when on the saddle.