Test winners – SITIVO BIB and SITIVO W
Our SITIVO bike shorts passed all tests they were subjected to by the renowned BIKE and TOUR magazines with flying colours, earning themselves a place on the podium.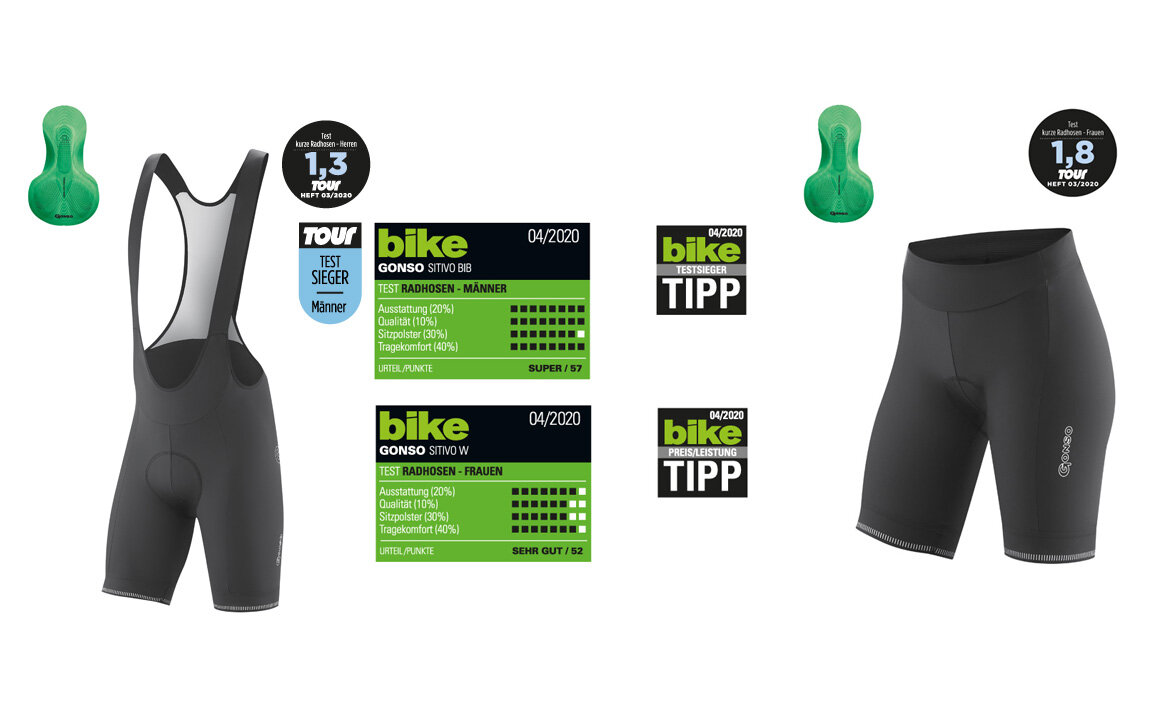 In a comparative test by TOUR magazine (03/2020), our SITIVO BIB received top scores (overall score: Excellent), convincing the testers across the board with an excellent fit, comfortable seat pad and easy-to-wear bib system. The women's model SITIVO W was also very well received by its female testers, resulting in a final score of Good.

Our SITIVO BIB also won hands down in a test by mountain bike magazine BIKE, while the women's version SITIVO W was recommended as 'best value for money'.